The 60th edition of the Salone Internazionale del Mobile in Milan ended a few days ago.
From 7 to 12 June 2022 SITLOSOPHY® exhibited the new Office and Public collections and hosted nine events that addressed the theme of design at 360°: from planning to safety, from sustainability to new workspaces, from BIM to industrial design. Here are the highlights of all the days!
The week began on Tuesday 7 June with two talks: the first at 11 a.m. with Stefano Nolletti, architect and co-founder of the Foschi & Nolletti studio, tackled the theme of workspace design, citing studies and international case histories that led to the concept of the interiors of Syncro Group, a company with an international scope that produces machinery for the plastics industry. For Syncro, architect Nolletti redesigned the interior of what used to be a 1980s factory. Dated furniture and spaces have been redesigned with a view to sharing creativity where each individual employee is the bearer of new ideas thanks to an open environment but at the same time able to ensure privacy and the right level of attention where required.
On Tuesday afternoon, SITLOSOPHY® guests were ABADIR Academy and the Analogique studio who presented W.E.L.(L)! to the public, a project and a location that combined experience and innovation by declining in space and objects those coordinates that embrace the entire course of our existences. Cells for domestic use, work, bivouac or love, regardless of their size, are deformed according to our needs, becoming trans-scalar (or scale-free) in a continuous interweaving of cohabitation between micro and macro, human and non-human, domestic and work environments, analogue and digital.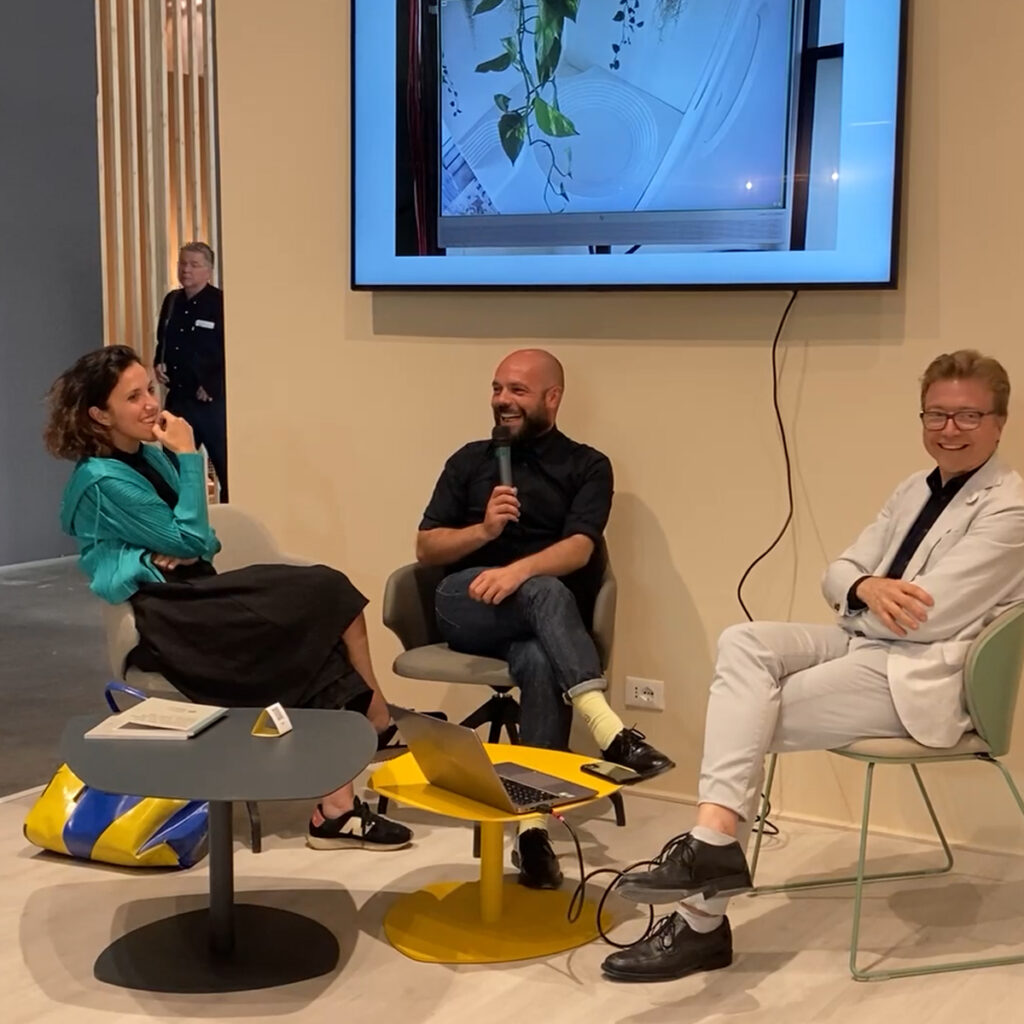 On the second day of Design Week SITLOSOPHY® opened the day with Massimo Gianquitto talking about relational art in the workplace. From lockdown to the various stages of re-entry, we have become aware that the world is no longer the same as it was at the beginning of 2020. We have moved from traditional work to smart working to a hybrid model that has forced a reorganisation of work that translates into space. This is where artists and relational art fit in. A new model that we will adopt could in fact be that of the social club: a place where the office is central but where the convivial dimension and interchange between people is fundamental for profitability.
On Wednesday afternoon it was the turn of the SOS – School of Sustainability students with their projects. The SOS – School of Sustainability Master's in Architecture and Sustainable Design is a 9-month postgraduate programme that integrates theory with practice, research with project work. SOS trains a heterogeneous multidisciplinary team capable of tackling environmental challenges with a creative research-oriented approach. The master's course is mainly aimed at recent graduates and young professionals in the fields of architecture, engineering and design from all over the world. The works presented covered a variety of topics: from furniture to lighting to architectural design.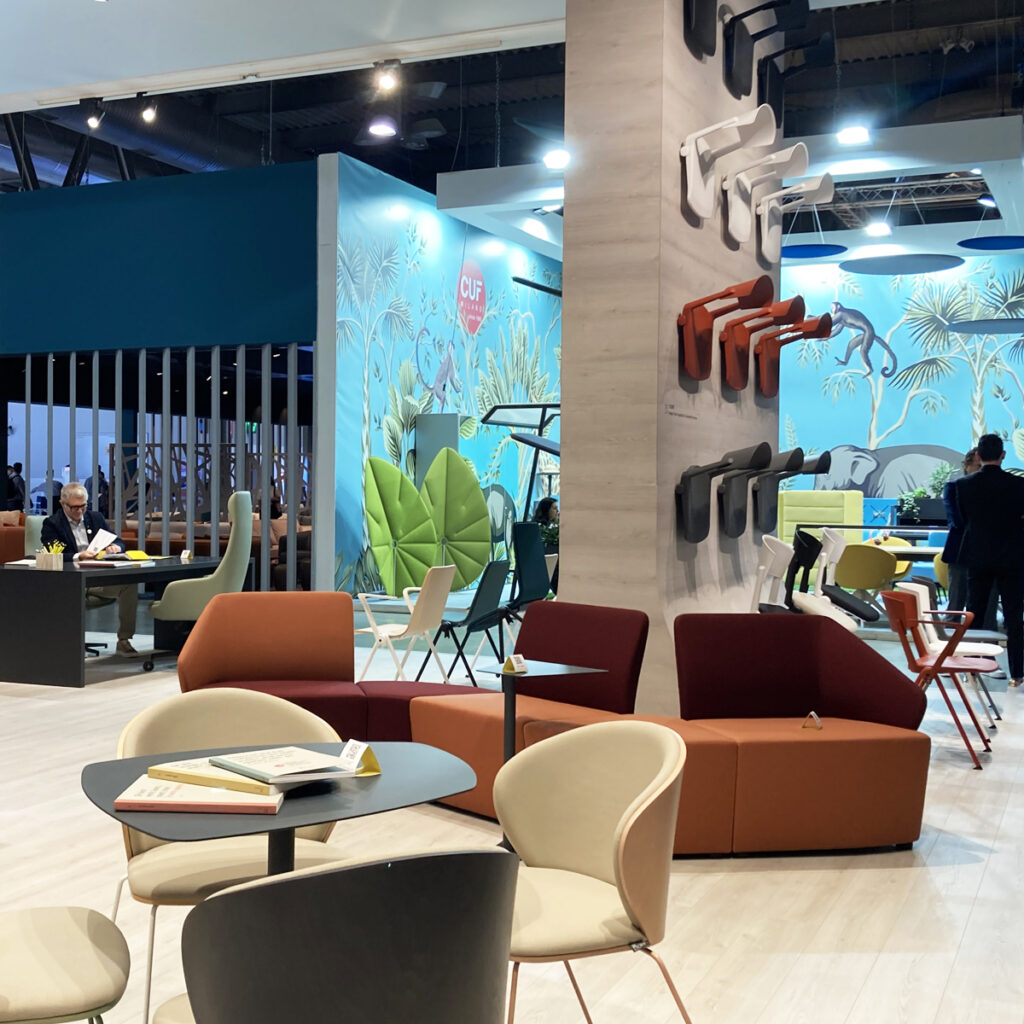 The week continued on Thursday 9 June with two meetings and as many important guests: COSMOB and FSC Italia. Together with Alessio Gnaccarini and Luca Tomassini of COSMOB, the theme of safety was addressed with a special focus on evaluation parameters in the certification of office seating. The office furniture sector is experiencing an evolution in the regulatory framework as the main test methods and minimum performance and safety requirements have been updated in recent years in order to ensure suitable working conditions for the protection and comfort of end users. In addition, compliance with national and international reference standards and regulations such as the CAM (Minimum Environmental Criteria) for Interior Furniture is a fundamental prerequisite for participation in tenders as well as greater competitiveness in foreign markets.
Diego Florian, Director of FSC Italy, spoke about how important a conscious use of wood is for the protection of our planet. The challenge of climate change and the demands of consumers and institutions (primarily European, but also Italian) for more environmentally sustainable products also affect the furniture sector, both for public and private spaces, both in terms of production and distribution processes but also and above all in the choice of raw materials. Wood is the material of tradition but also of innovation. It ensures intrinsic sustainability from a climatic (long-term CO2 stock) and environmental (easy recycling) point of view, provided that the raw material comes from responsibly managed forests, such as FSC-certified ones, or from post-consumer recovery processes (or a combination of the two). FSC certification, thanks to the wide recognisability of its mark on a global scale, also allows certified products to be promoted in a highly competitive and demanding market, enabling companies to combine elements of quality and design with guarantees of environmental sustainability that consumers are increasingly inclined to choose and recognise.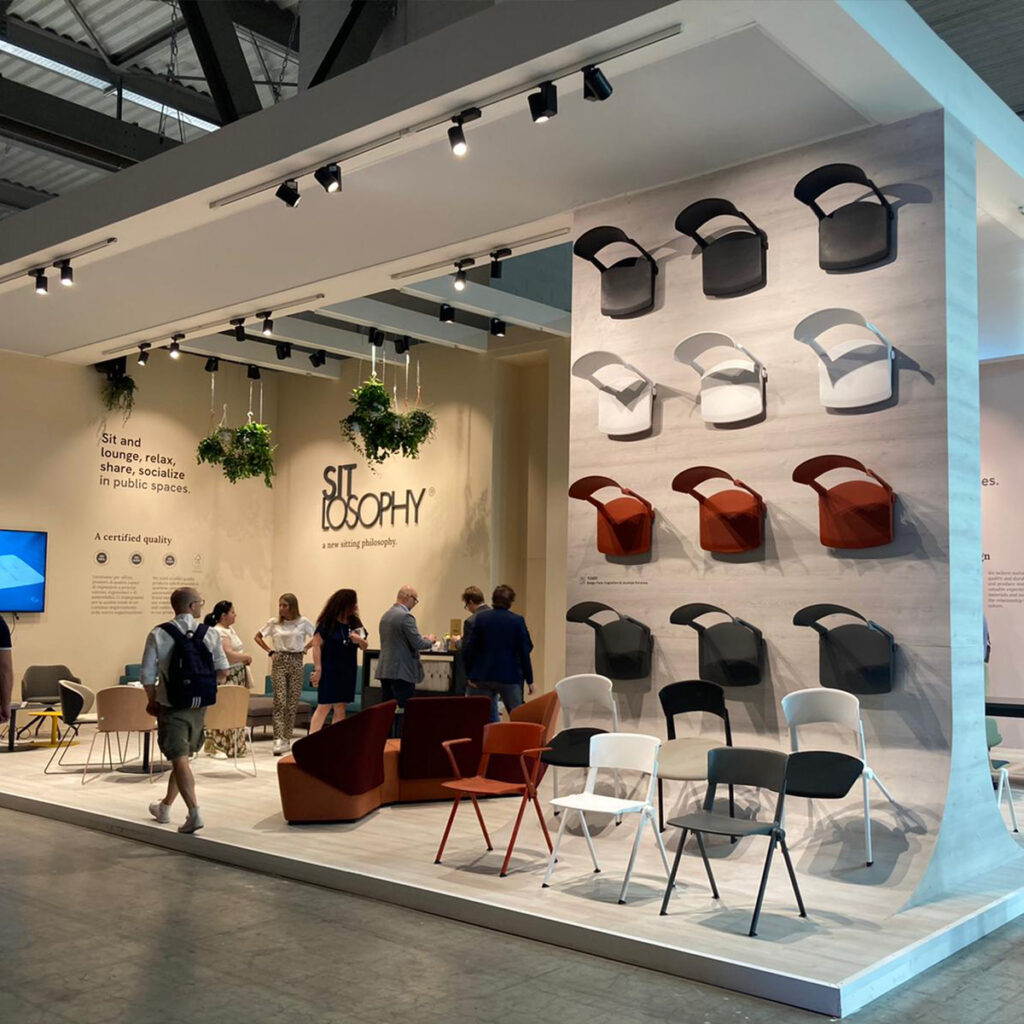 On Friday 10 June, the stars of the SITLOSOPHY® stand were planning and industrial design with arch. Roberta Cecchi from the Archi+ studio and designers Edi and Paolo Ciani from the design studio of the same name.
At 11 a.m., arch. Roberta Cecchi explained how BIM is a strategic tool in integrated design, useful for dealing with suppliers and collaborators as well as with one's own clients to give a complete and punctual overview of all aspects of an architectural project as a whole, including exteriors and interiors. Thanks to BIM, anyone can conveniently access any data on each individual component of a project. In this way, time is shortened and the use of resources becomes more valuable.
At 3.00 p.m. on Friday, designers Edi and Paolo Ciani introduced the topic of industrial design by explaining their approach and the philosophy that guides them every day in conceiving new projects dedicated to the home and community. Edi and Paolo Ciani have designed the Metropolitan, Ikebana, Saudade and Enkei collections for SITLOSOPHY®. What these collections have in common are clean, minimalist lines but above all an approach to design aimed at making industrialisation as sustainable as possible.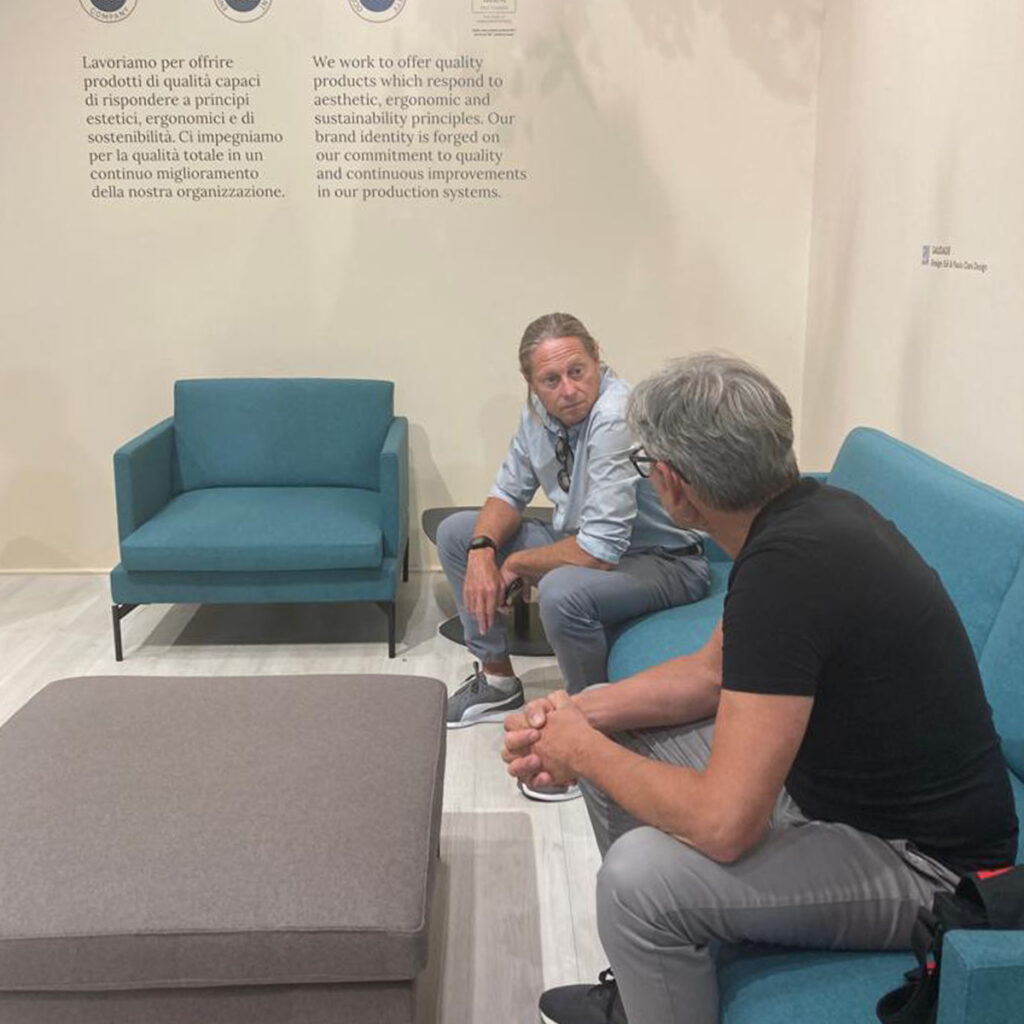 On Saturday at 11 a.m., the last scheduled appointment of the "A proposito di design" talk was held with guest Matteo Paiano, architect and Archicad expert, who introduced the audience present to the BIM world. BIM is in fact not just a simple three-dimensional model but a real process made up of geometries and data that are differently complex to interpret. The BIM process is increasingly the focus of interest of professionals in the construction sector because of the great advantages it promises both through the possibility of keeping any discontinuities between models of various disciplines under control, and through the possibility of connecting information to the geometries of elements, thus making them easier to consult and less susceptible to volatility. Both of these results can be supported through the development of parametric object libraries that aid the practitioner in design choices and data retrieval. In the course of the lecture, various issues related to the BIM process and the various BIM-related software were discussed, which also make it possible to disseminate and share data with clients and non-professionals through 3D models that can be navigated from computers, smartphones and tablets, thus helping professionals in the various decision-making phases and in making the explanation of design choices simple and immediate.